We wrote last month about the disconnect between crude flat price and the stellar performance in clean product cracks. This month crude responded to the strength and the ongoing chatter of accelerated Chinese crude stockpiling, with Brent rallying $10/bbl up to $84/bbl.
While crude rallied, gasoline and diesel markets soared higher to make new year to date highs. Gasoline remains the best performing part of the barrel, with the August Ebob Crack jumping by $10/bbl to trade above $30/bbl.
Distillate spreads and cracks have also spiked, led by Eastern strength. All in all this is keeping margins at very attractive levels for refiners as we enter the heart of 3Q.
Macro bears will continue to beat the drum, but product strength and the recent IMF global growth forecast upgrade to 3.0% from 2.8% should make them think twice in terms of the balance of year expectations for global oil demand. Perhaps further oil flat price appreciation is required to put the brakes on demand.

Light Ends
Gasoline markets remain very very strong. Aug/Sep EBOB is trading +45/mt and Aug/Sep 92R spreads are over $3/bbl backward. The strength is relentless. Naphtha remains dislocated and weak but July saw cracks begin to rebound from the year-to-date lows and there seems to be some support in timespreads at around -$2/mt in the front months.
August EBOB Crack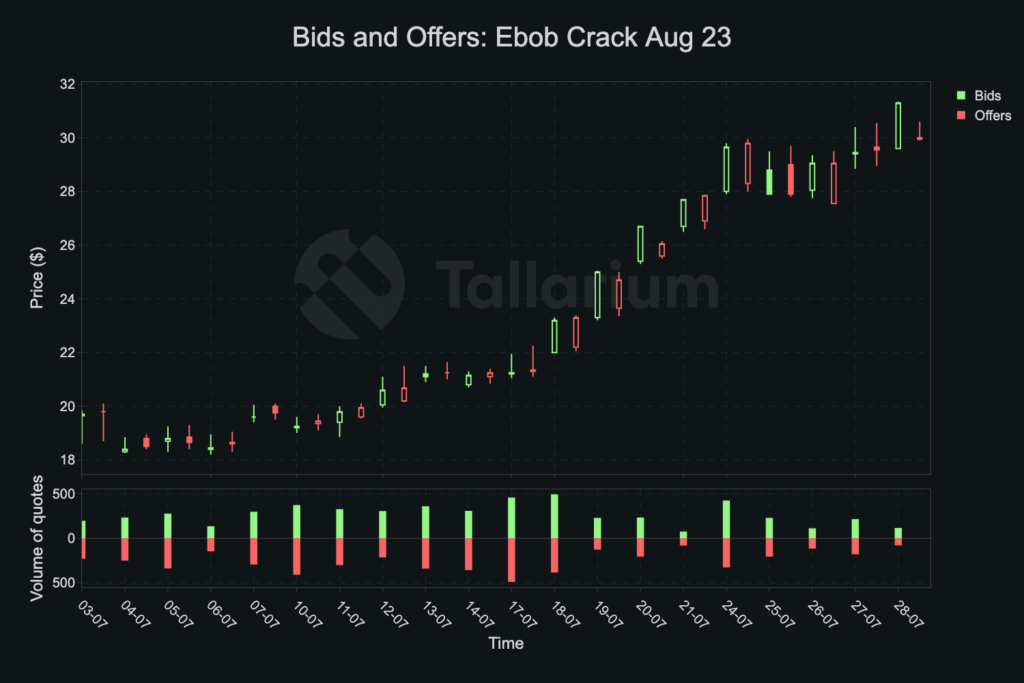 Distillates
Keen observers of the price action in distillate differentials through month of June will have seen the signs of strength that have since translated into soaring timespreads and cracks across the price centres.
The resurgence in distillate values seems to have been Eastern led, with August East/West ticking up from -$16/mt to -$10/mt this month before the ICE GO screen took off to make ARA the strongest price centre.
As has been the theme for a long time, global distillate stocks are running at record lows so it is inevitable that the biggest import hub, North-West Europe, will have to intermittently jump in value to attract re-supply.
Distillate remains a very difficult market to short, particularly with hurricane season around the corner and Europe looking to build some stocks before a winter without Russian barrels.
Aug/Sep Sing GO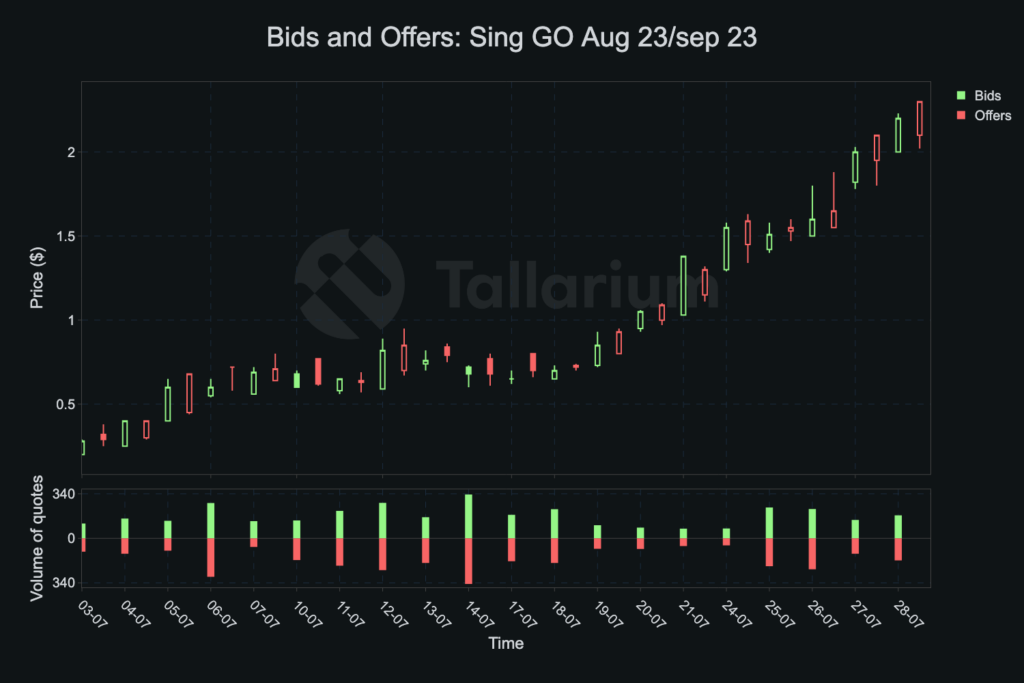 August GO East/West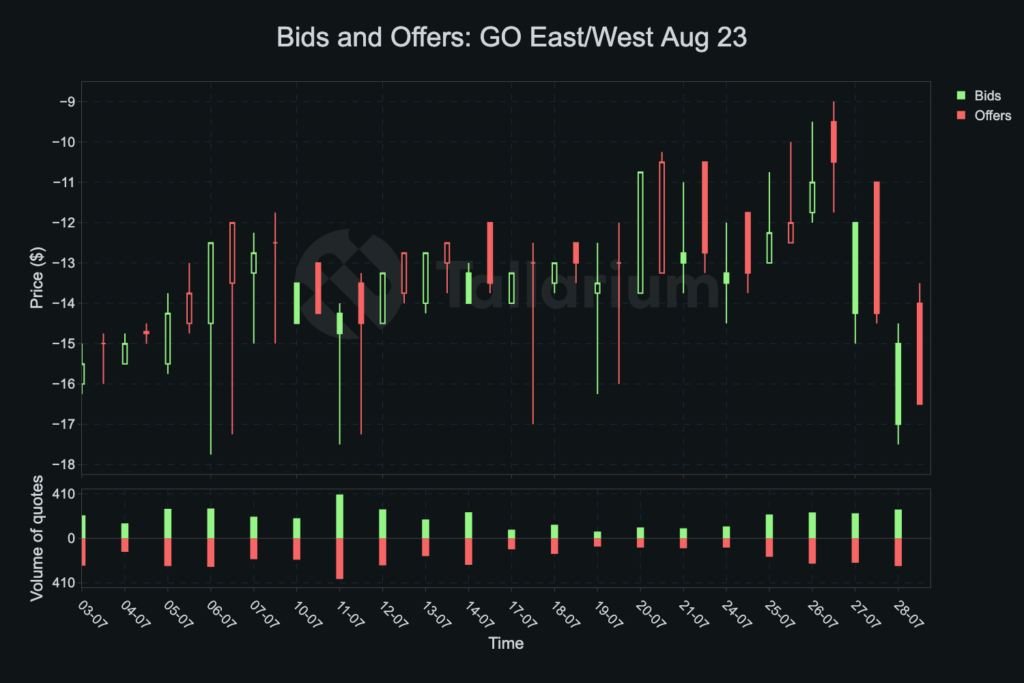 Fuel Oil
Not wanting to be left out, fuel cracks also performed in July with 3.5% FO Crack rallying $3/bbl up to -$6/bbl over the last couple of weeks.