Immediately identify and respond to market risk
Whether managing position or enterprise risk, benefit from a live and complete view of market dynamics to easily and instantly respond.
Book a demo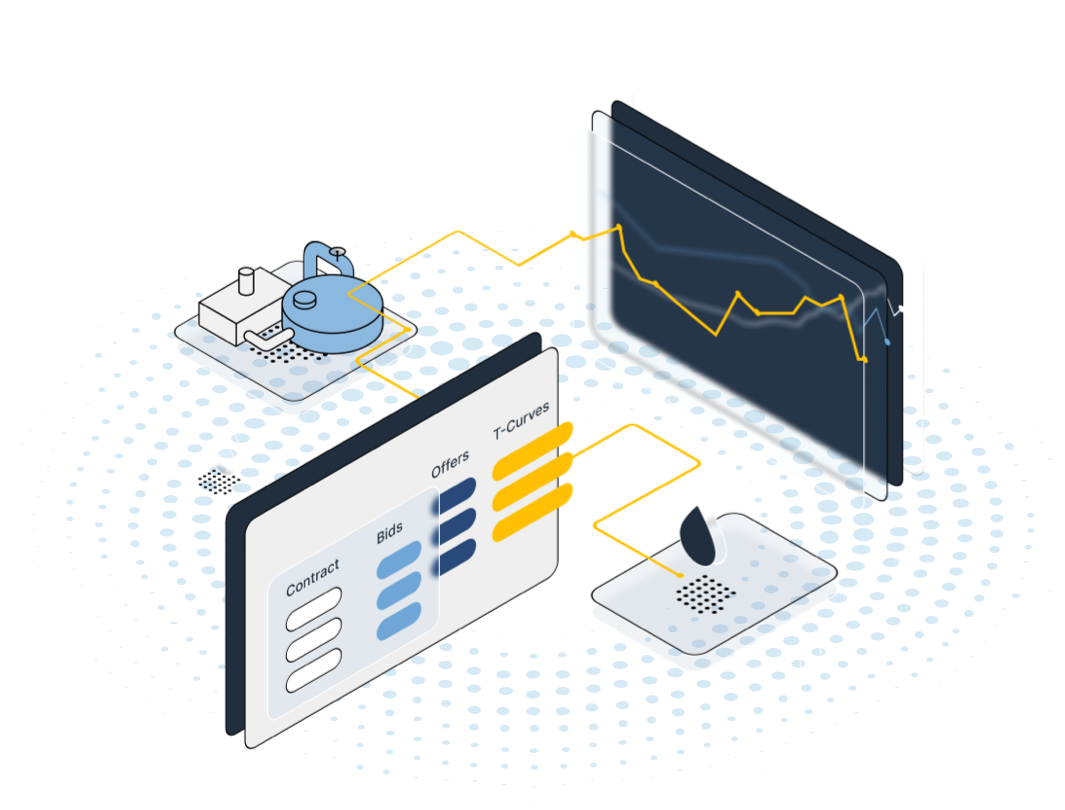 Accurate and complete insight
Get a complete view of the market across multiple curves for all key benchmarks.
Time efficient
Live and EoD pricing means you have visibility of what matters at your fingertips, without the need for manual processing.
Confident decision making
High levels of accuracy and comprehensive datasets allow you to make decisions with confidence.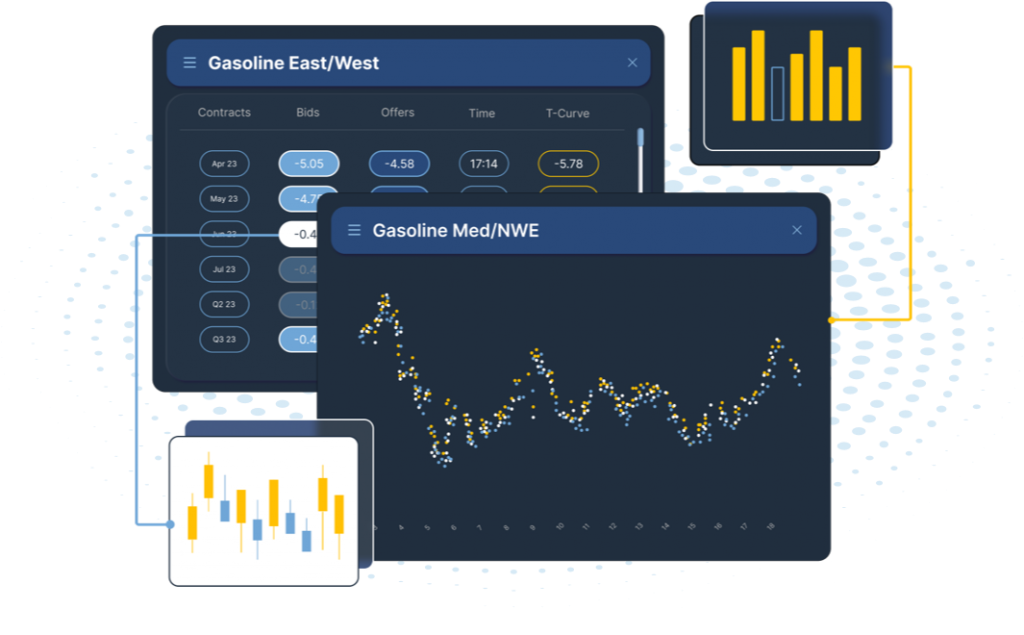 Get the insights you need without the hassle
Easily track all the markets that matter to you out to 36 months without having to shop around for direct broker quotes.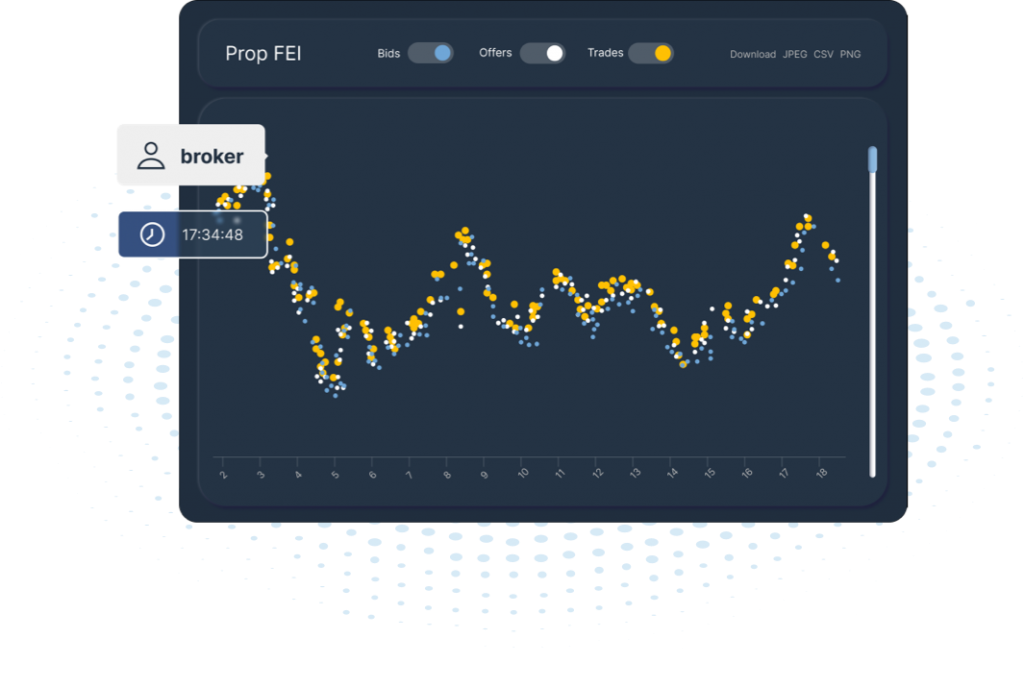 Find the optimal time to hedge
Live intraday pricing data across multiple markets allows you to easily identify the best time to hedge exposure.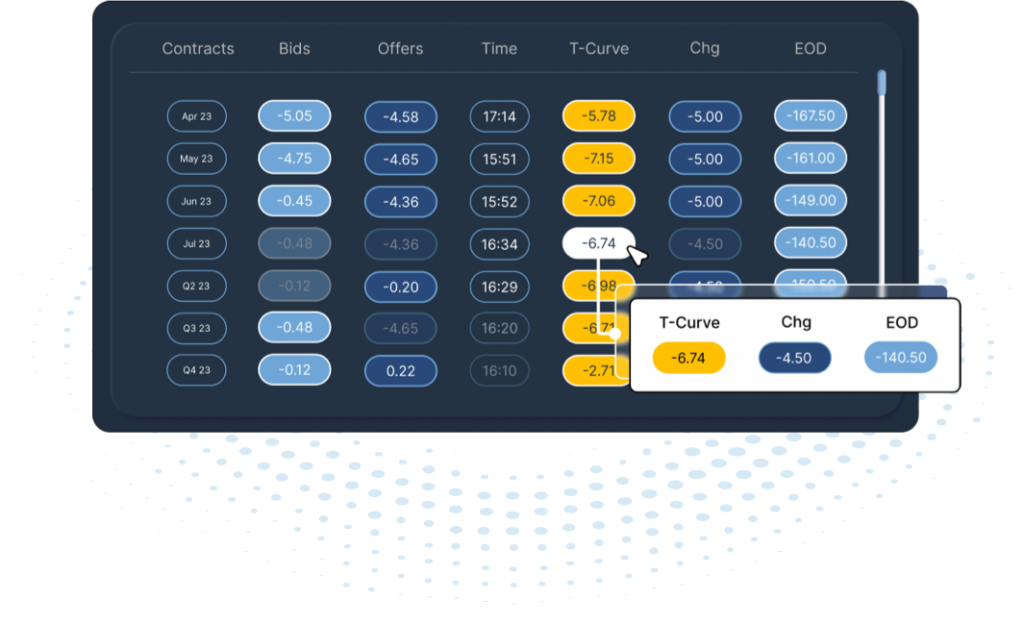 Track PnL with reliable data
Accurate and objective EoD data allows you to track PnL quickly and efficiently and ensure no discrepancies in your datasets
Want to learn how digitisation can give you an edge?
Effectively manage risk and execute a winning strategy with all the data you need across all the markets that matter.
The best thing about Tallarium is its simplicity. Whether via the desktop terminal or the mobile app, Tallarium compiles all the market's noise into one real-time, accurate and digestible curve."

Jack Nugent, Director
Levgas SAM
Request a demo
Tallarium needs the contact information you provide to us to contact you about our products and services. You may unsubscribe from these communications at any time. For more information please see our Privacy Policy.